What to Expect at Beechwood Family Wellness
Our friendly team is ready to welcome you to our comfortable office. You're the most important part of our practice, so our focus is always on you!
Let's Get Started With Dr. Charles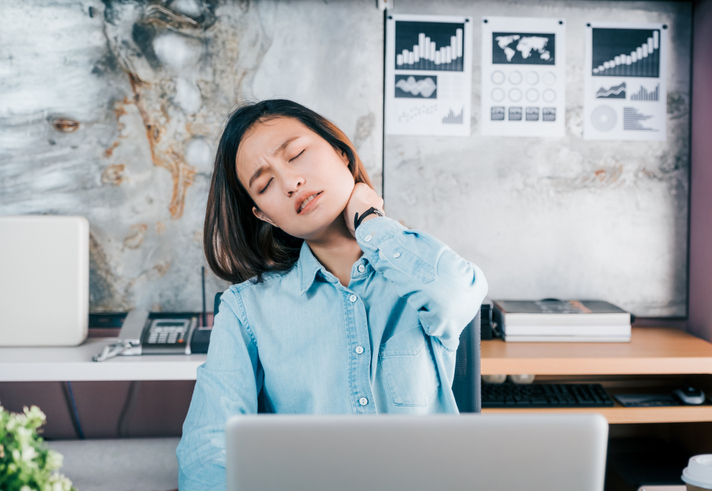 For appointments with Dr. Charles, you'll start with a one-on-one consultation with him. The necessary New Patient Paperwork can be found online or completed when you arrive  He'll discuss your history and your health goals to gain an understanding of how we can help. An examination is performed, which may include:
A physical examination
A posture examination
Spinal palpation to check alignment
A thermal scan
Digital X-rays, taken if necessary at a lab and covered by OHIP
An Adjustment if appropriate
You'll then schedule your next appointment. This visit takes 30-45 minutes.
Feel free to download our new chiropractic patient paperwork here: New Chiropractic Patient Paperwork
The Second Visit with Dr. Charles
Your second visit is the most important one. You'll see the results from the scans, examination and any X-rays that were taken. Dr. Charles will go over his findings in detail. You'll understand what your results mean and what we recommend for you to get better.
The recommended treatment may be chiropractic or another option available to you. You'll be referred to Dr. Margaret if we feel her services are appropriate. If you choose chiropractic, we'll adjust you on this visit. You can also choose whether you want a pain-based approach or a health and wellness approach, where our goal is to get you out of pain and make long-lasting corrective changes that are sustainable over time.
Subsequent Visits
You'll have a progress check every 12-24 visits to see how you're improving. Functional tests such as scans and posture exams are done to gain measurable, objective signs of improvement. Once you're out of pain, we'll do a comparative examination where all tests are done including X-rays if necessary. This check allows us to compare the changes made in relation to the goals we set initially.
Appointments with Dr. Margaret
As with Dr. Charles, no referrals are required to see Dr. Margaret; you simply call and make an appointment as you would with a dentist regardless of which doctor you wish to see. Your first visit with Dr. Margaret will typically be a one hour consultation and examination including a review of your lifestyle and dietary history, any needed lab or blood work tests, a urine dip stick test (bring a full bladder!) and anything else Dr. Margaret feels is necessary. We also offer New Patient Paperwork online for new naturopathic patients, so that you may complete it before your first appointment. You may download the new naturopathic patient paperwork here: New Naturopathic Patient Paperwork
Results and recommendations are usually discussed on the first or second visit and follow up visits are scheduled as needed.

Options for Care
We want our patients to have options to choose from for their health care. If your recommended treatment is chiropractic care, you can choose
Pain-based care
Wellness care
Pain-based care will take fewer visits and is often covered by your insurance benefits. A wellness approach will involve more visits and progress checks. This approach is more about correcting your spine, enabling us to see changes before and after care. Just like wearing braces on your teeth, changes take time. We'll measure these changes with a thermal scan to show that pressure is being removed from your nervous system, allowing for better communication between the brain and the body. This communication allows all your organs to function better, giving your body greater overall health. You'll be less likely to get sick in the future and experience a higher quality of life. Would you prefer a patch or a fix? It's up to you.
Cost-effective Savings Plans
If you wish to take advantage of more affordable care, we have cost-effective savings plans for our patients. These plans are available to those choosing the more corrective, wellness-based approach to care where more visits will be involved. There's no pressure, and you can opt out at any time. For those that prefer, you may simply pay per visit and attend care according to your own goals and means.
Our evidence-based health care will determine what your unique needs are. Contact us today to schedule your appointment!
---
Beechwood Family Wellness | (519) 885-1231